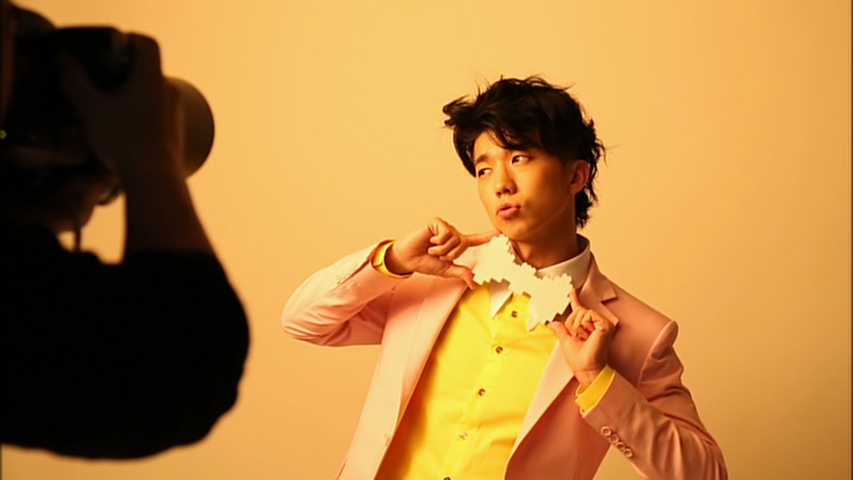 Born at April 30, 1989, Wooyoung was become one of 2PM member. After a long trip with 2PM, on 2012 Wooyoung become the first member of 2PM who release a solo album. Eventough Jun.K and Junho was already composed some songs, but JYP choose Wooyoung to be the first. At that time, Wooyoung solo album was like oasis in the middle of desert. Why? Because on 2012 2PM not make any comeback after Hands Up on 2011 and focus on Japan promotion.
After Wooyoung 1st solo album, Junho was choose to be the next member. Junho already make 2 solo album but Japan solo album, and held some concerts. After that Jun.K also make solo album but again, Japan solo album. I don't know why Japan, 2PM is barely seen in Korean news now so sad 😦 I hope 2PM promotion can more focusing in Korea.
Anyway, on 2015, Wooyoung make a 2nd solo album! But its gonna be his 1st Japan solo album and 1st Japan solo debut! Congratulation! March 4,2015 Wooyoung release his 1st Japan solo album called R.O.S.E. With his ability, he can make a really beautiful album and songs. His 1st album contain 4 main songs called R.O.S.E, HAPPY BIRTHDAY, COCKTAIL, and I KNOW YOUR SHIRT.
Personally I like Happy Birthday! Why? because the way he sings happy birthday was so nice. I just can't stand it. And i will die for sure if Wooyoung come to me and sing happy birthday on my birthday, even thats impossible. Hahaha.
Well, please give him some support! These songs worth it for hear guys~ Love ya!